Carmine Tarsitano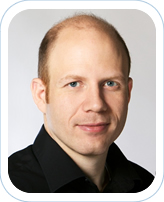 BAA, CPA AUDITOR, CGA

I have been a member of the Ordre des CPA du Québec and hold a Bachelor's degree in Business Management from UQAM (2001). My rigorous and professional approach with my clients combined with the experience I've acquired both while working with accounting firms and small and medium-sized companies makes me a real business partner for any company wishing to develop its market or increase its profitability.
"I prefer a collaborative and dynamic approach with my clients. My objective is to offer you the best accounting and fiscal service so that you may attain your strategic objectives."